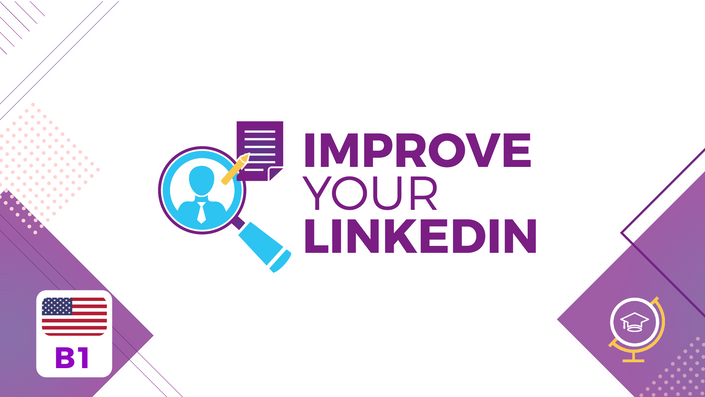 Improve your LinkedIn
In this course you are going to learn some features about the most important professional networking and how to boost your profile and your productive.
Welcome to Improve Your LikedIn Course!
Having a strong LinkedIn profile acts as an important step on our ladder towards career success, but many of us don't seem to find the time to improve our LinkedIn presence.
There are a few simple changes you can make to your LinkedIn profile that will significantly boost your profile's visibility.
Level: B1

CERTIFICATION: No
COURSE DURATION: 82 minutes

For technical support, feel free to contact us by e-mail: [email protected]
Your Teacher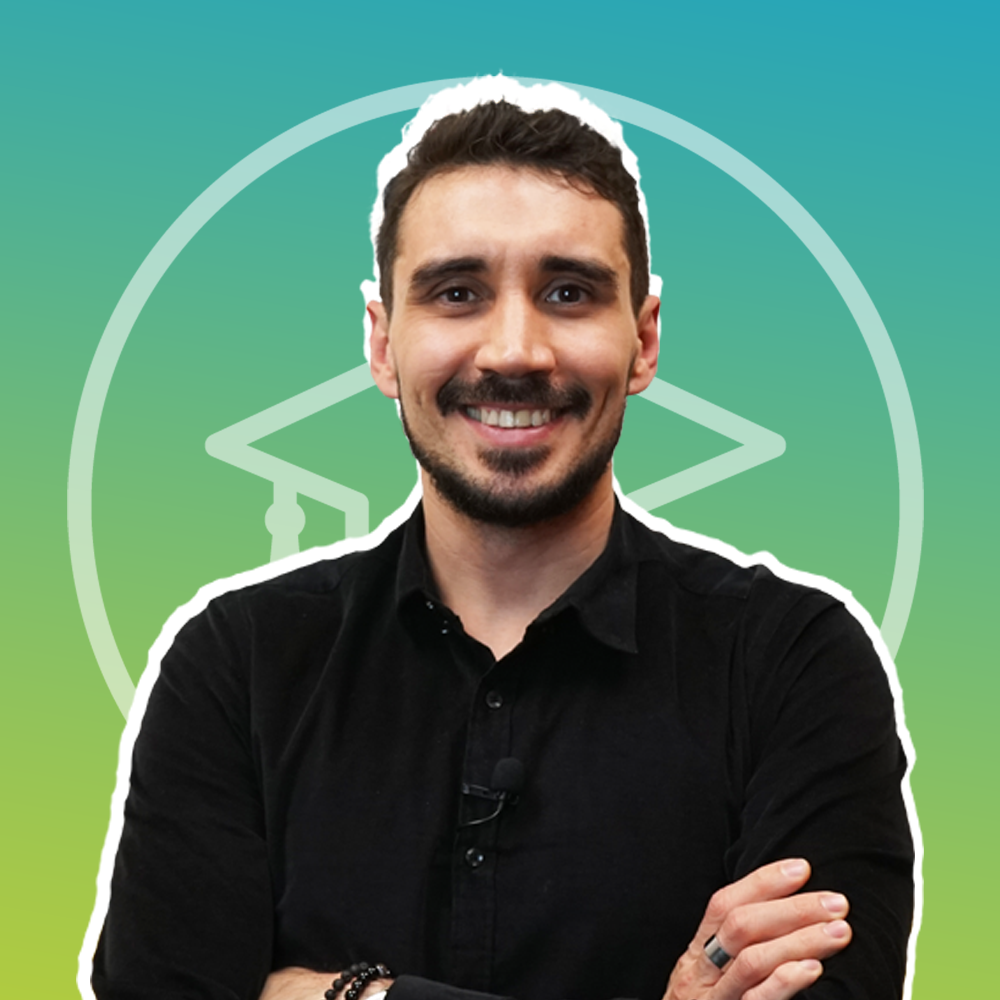 With more than 10 years of experience in Human Resources, Mr. Gianfranco worked in multinationals companies in Brazil and Angola and since 2015 has lived in Dublin / Ireland. He had accomplished his dream of working with Coaching and Training and currently has a commitment to helping international students and professionals develop their skills, focusing on European markets.
Frequently Asked Questions
Já tenho conhecimento do inglês, posso pular o nível iniciantes?
Nossos cursos não seguem uma ordem cronologica obrigatória, ou seja, é possível começar a estudar a partir de qualquer curso que o aluno preferir.
Como saber meu nível de inglês?
SEDA Online disponibiliza um Teste de nivelamento que ajudará a identificar o seu nível. Na plataforma – Placement Test
Como solicitar reembolso do meu curso?
Caso você não esteja feliz com nossos cursos e queira o reembolso você deve solicitar em até 7 dias após a compra o seu curso. Para solicitar você deve enviar um email para
[email protected]
informando sobre sua intenção de cancelamento e solicitando reembolso, você precisa incluir seu email cadastrado e nome completo.
Como posso cancelar minha conta?
Caso você não esteja feliz com nossos cursos, para solicitar cancelamento basta enviar um email para
[email protected]
informando sobre sua intenção de cancelamento, email cadastro e nome completo.
O que fazer se eu estiver enfrentando um problema técnico?
Se você tiver alguma dificuldade durante o processo de registro, enfrentar um problema técnico ou simplesmente não conseguir encontrar a resposta para sua pergunta no nosso FAQ, nossa equipe estará pronta para ajudar. Você pode nos enviar um email através do
[email protected]
O que é SEDA College Online?
SEDA College Online é uma e-learning plataforma do ensino da língua inglesa lançada pelo grupo SEDA Educacional em 2017. Foi criada com intuito de levarmos nossas aulas presenciais ( SEDA College - Irlanda) para o mundo Online e assim disseminar o aprendizado de um novo idioma.