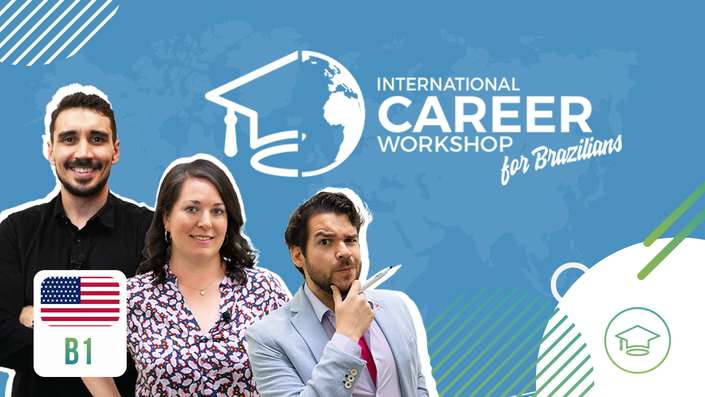 International Career Workshop for Brazilians
O International Career Workshop para brasileiros foi desenvolvido com intuito de ajudar estudantes SEDA Online se inserirem no mercado de trabalho internacional.
Neste curso, você aprenderá:
Como elaborar o seu curriculum para o mercado internacional.
Aprimore o seu perfil no LinkedIn e aumente suas chances de contratação.
Entrevista de Emprego em Inglês: Saiba o que você pode ou não fazer.
Dicas infalíveis para aumentar a auto-confiança em uma entrevista de emprego.
Aprenda as técnicas e o vocabulário essencial para uma entrevista de emprego em Inglês.
Your Teacher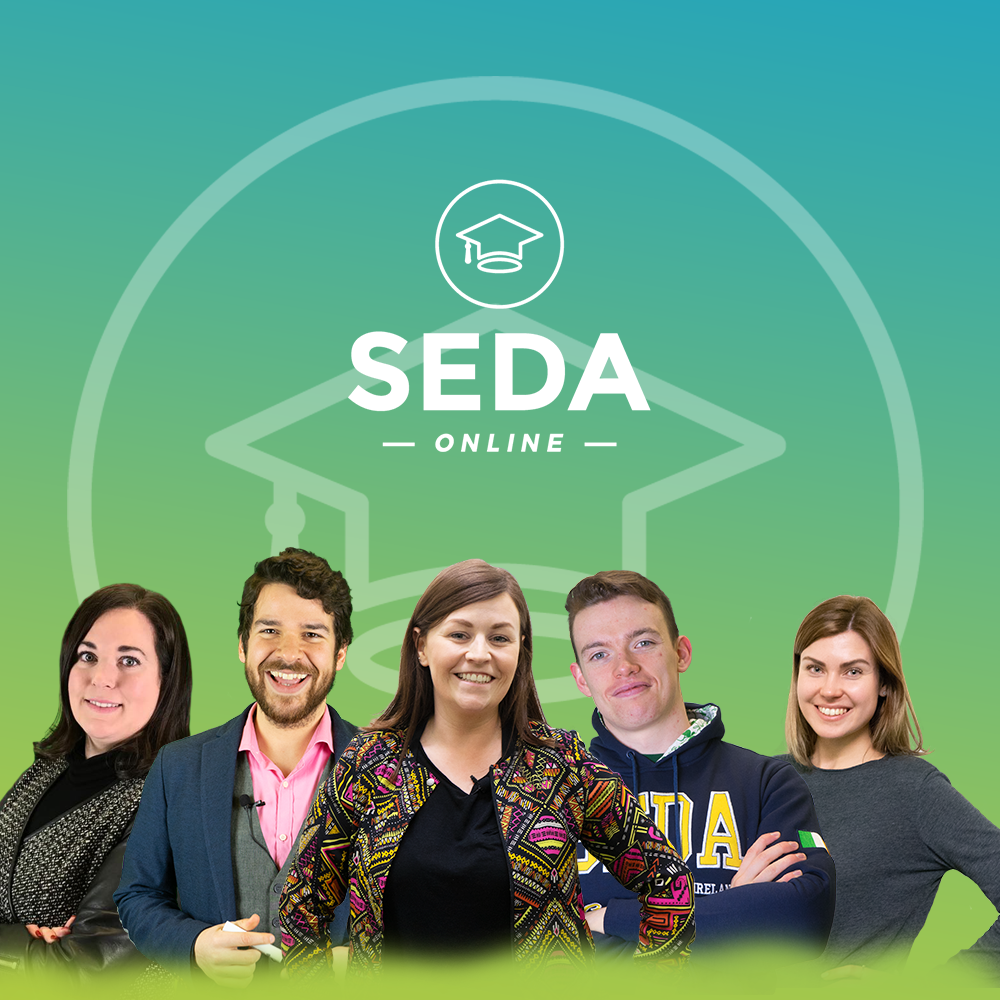 O time da SEDA College Online é composto por professores com certificação internacional e experiência de ensino nos mais diversos países, como Brasil, Espanha, Irlanda, Estados Unidos, Canadá, Rússia e México.
Frequently Asked Questions
I still have some other doubts. How can I contact you?
The teacher speaks too fast! I can't keep it up!
In case you are having trouble to follow our teachers' speaking speed, you should reduce the speed of the class by clicking on setting - speed.
What if I am unhappy with the course?
We would never want you to be unhappy! If you are unsatisfied with your purchase, contact us in the first 7 days and we will give you a full refund.
Are subtitles available?
Yes! Since several students do not possess a reasonable level of English, two options are available: Portuguese and English. To enable subtitles click on CC on the right bottom of your screen.
Can I purchase a course separately?
Unfortunately, no. Our course are not sold separately.
After finishing the payment, how long does it take for me to have access to my account?
For credit card payment: access will be granted within 10 hours. For 'boleto bancario': access will be granted within 3 working days.
How to request a refund?
In case you are not satisfied with our product and wish to request a refund, you have up to 7 days from the time of purchase to do so. All procedures must be requested by email (
[email protected]
), informing your intention of canceling plus your email and full name.
Is SEDA Online free?
Unfortunately, no. In order to have access to our courses, you should join our monthly membership through the following link: www.sedacollegeonline.com .
I already have a certain knowledge of English. Should I skip 'beginner' classes?
Our courses do not follow a mandatory chronological order, therefore is possible to start your studies from the most suitable course for your current needs.
How can I be sure of current level o f English?
Our platform provides an interactive test, which will help you identify your current level.
I don't know how to speak English at all. Will I manage to understand all classes?
In case you have no knowledge of English at all and are a little apprehensive about starting your classes, do not worry. Subtitles are available in both, Portuguese and English. In addition, is possible to control every video's speed.