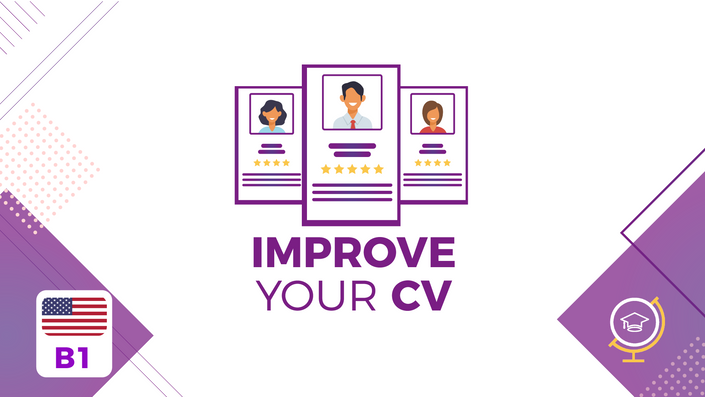 Improve your CV
In this course, you'll get a step-by-step guide on how to make your CV perfect for Entry level jobs
A Curriculum Vitae (AKA CV) is your chance to show why you're the best candidate for a job. The CV is the first step in a process that might also include an interview. If your CV does not grab the attention of the employer, you won't get through to the next round.
Material: You can download the book in PDF format by clicking on 'Download'.
Level: B1
CERTIFICATION: No
IS THIS COURSE FOR ME? This course is for students with intermediate knowledge of English.

COURSE DURATION: 66 minutes
For technical support, feel free to contact us by e-mail: [email protected]
Your Teacher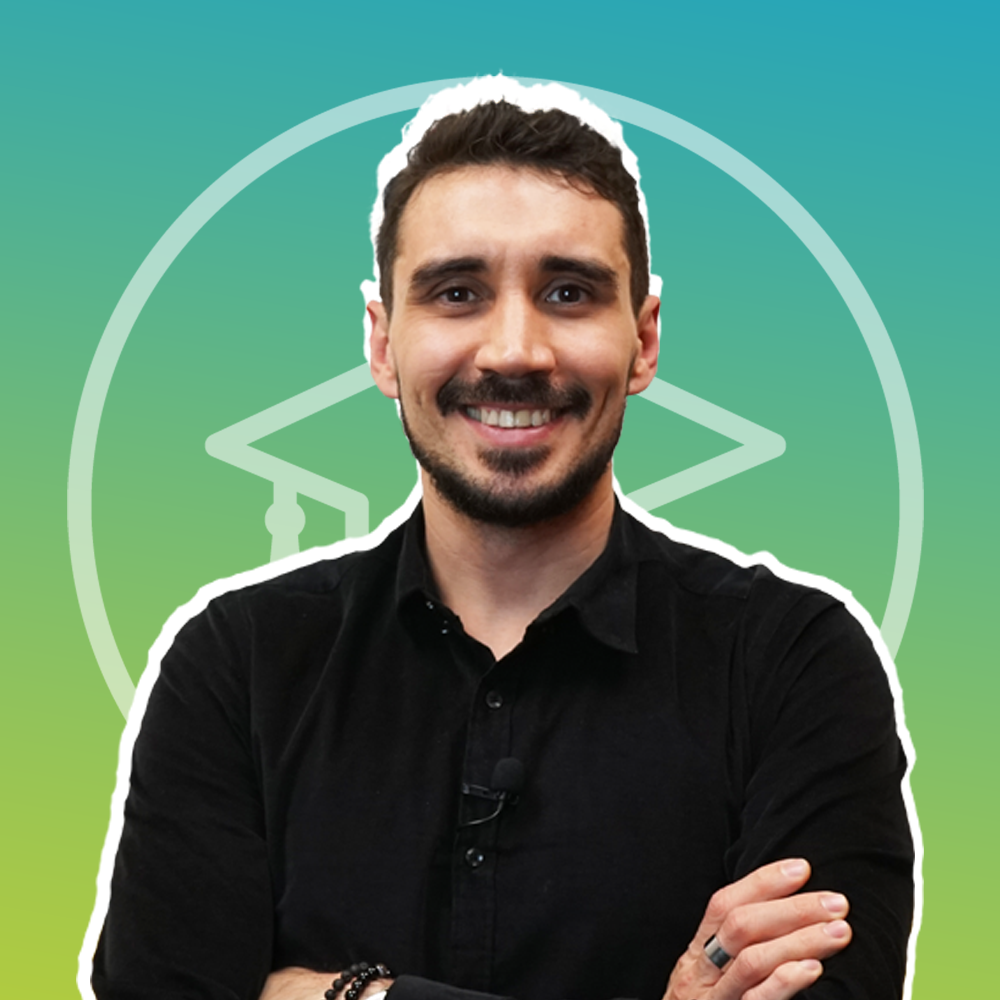 With more than 10 years of experience in Human Resources, Mr. Gianfranco worked in multinationals companies in Brazil and Angola and since 2015 has lived in Dublin / Ireland. He had accomplished his dream of working with Coaching and Training and currently has a commitment to helping international students and professionals develop their skills, focusing on European markets.
Frequently Asked Questions
What's SEDA College Online?
SEDA College Online is an English Language e-learning platform launched by SEDA Educational Group in 2017. It was devised with the aim of bringing our presential classes experience (SEDA College - Irlanda) to the Online environment, therefore spreading the benefits of learning a new language.
How is the methodology like?
Courses are performed through online classes divided into videos with the duration of no more than 15 minutes. In addition, support material and exercises are available for download.
Which levels are available?
Our courses range from beginner to advanced. In addition to General English courses, you will also find English courses for specific purposes and extra courses.
How can I cancel my membership?
In case you don't feel thoroughly satisfied with our platform, you can request the cancellation of your membership by sending an e-mail to
[email protected]
informing the reason of your cancellation, e-mail and full name.
Why if I'm having technical problems?
If you`re facing any problems during the registration process, technical problems or simply can not find an answer to your question in our FAQ, our team is ready to help you! Send us an e-mail on
[email protected]
.
I don't know how to speak English at all. Will I manage to understand all classes?
In case you have no knowledge of English at all and are a little apprehensive about starting your classes, do not worry. Subtitles are available in both, Portuguese and English. In addition, is possible to control every video's speed.
Is SEDA Online free?
Unfortunately, no. In order to have access to our courses you should join our monthly membership through the following link: www.sedacollegeonline.com .