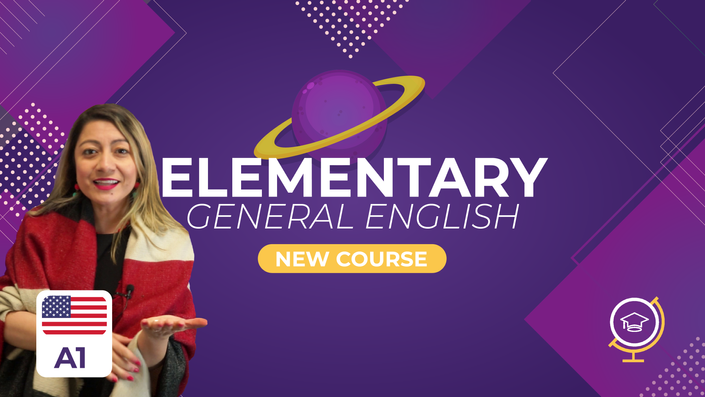 General English - Elementary
Everything you need to know to start learning English
The Elementary course is the second step in your journey to reach fluency. At this stage, you will be able to talk about the future and the past, describe daily routines, give and ask for directions, compare things and talk about sports and food.
We hope you enjoy it!
MATERIAL: You can download the book in PDF format by clicking on 'book pdf'.
LEVEL: Elementary - A1
CERTIFICATION: YES - A Course Certificate is an official SEDA College credential that confirms that you successfully completed a course from our platform. By the end of this course, a certificate will be issued and sent to your registered e-mail address.

IS THIS COURSE FOR ME? This course is for students with little or no knowledge of English. For better understanding, it is recommended to start from the General English - Beginners course.

COURSE DURATION: 5h 55min

Your Teacher